VIP STRATEGY & COACHING 1:1 SESSION
Get unstuck and on track with a day focused solely on you and your business. The VIP Strategy & Coaching Day is an exclusive event where we work together 1:1 on what is most present and important for you and your business or career right now. You get 6-8 hours of intensive, focused and conscious coaching, visioning, and planning – and one-one-one private access to all I have to offer as a coach, strategist and consultant. The VIP Day is personalized to you and your work. So, what do you want? Let's make it happen!
We've got the whole day to be about YOU – your energy, your life, your business. We look at your business together and come up with small strategies and shifts as well as bigger changes you can make to help you create the business you want – quicker. Together, we will work to identify what you're doing right and where there's room to add more value, change the lives of your ideal client and re-excite you about your business. You'll leave the VIP Day with a unique roadmap that gives you more focus, more clarity, more momentum, more clients, and importantly – more time to focus on the FUN & CREATIVE aspects of your business.
AT THE END OF THE DAY YOU'LL LEAVE WITH:
Clarity on where you're headed and why. You'll be reconnected to your vision and you'll know what your next steps are 

A Solid System that your clients will love and find ease with when reaching out and showing interest in booking with you.

An Automated Strategy that will allow you to sit back and watch your business work for you on auto pilot without you having to constantly be drowned in to do tasks!

A doable step by step plan on what actions to take and when. This will likely be in the form of visual notes we've created together, and will be completely customized to you (no off the shelf solutions here)

Resources, checklists, done-for-you templates so you can get straight onto getting big results for your business.

The gift of being heard, seen, appreciated, and empowered professionally and personally

A scheduled 45-minute follow-up coaching call after your VIP Day
ELEMENTS OF YOUR VIP STRATEGY DAY MAY INCLUDE:
Your specific goals and projects over the next 90 days, or quarter by quarter for the next 12 months

Your personal development roadmap - what you need to succeed in your business

Your sleepover business strategies.

Who your ideal client really is (and adding value to what they really want)

All of your product and service offerings

A process and plan for scaling your business, increasing your visibility and reaching more people

Tools and strategies to increase your confidence and ability to lead your business with ease

And much more (remember it's tailored to you) We work together for as long as you need, but usually wrap up between 4 and 6pm. A week or two after our VIP Day we schedule a call to go over any questions and fine-tune your action plan. I'm also available for emails and short phone chats as you need them.
TO GET THE MOST OUT OF THE DAY YOU NEED TO BE:
Ready and willing to dive deep and focus the entire day on you and your business

Willing to co-create your action plan. This day requires full participation (but at your pace, always)

Open, committed, and all set to explore a range of possibilities and to make changes in your life/business

Prepared to approach and move through any fears and blocks so that you can start creating more of what you want (and dropping the things you don't want)

Enthusiastic about what's possible for you and your business
WHAT A TYPICAL DAY LOOKS LIKE:
You arrive around 9am and we get settled. We confirm our approach for the day and get any urgent issues out on the table

The exploration begins – we look at all the different parts of your business: your market, your offerings, your marketing, your goals, your lifestyle, your vision, your hopes and dreams. I ask a lot of clarifying questions as well as offering ideas and input as I feel they'll be most helpful to you.

By the time we break for lunch, we usually have the key ingredients for your best action plan for moving forward on the table. These ingredients include optimum ways for you to leverage your vision and why you went into business in the first place, along with the practical realities of making it happen

Over lunch we relax. It's important to take this time out to re-energise and allow space and time for additional ideas and inspiration. After we've had some delicious food, we can take some time in nature with a trail or beach walk




The second half of the day is when we drill down to the details of your success map. We'll use visual tools and any other tools we need to map out all the details of your business strategy to get you where you want to go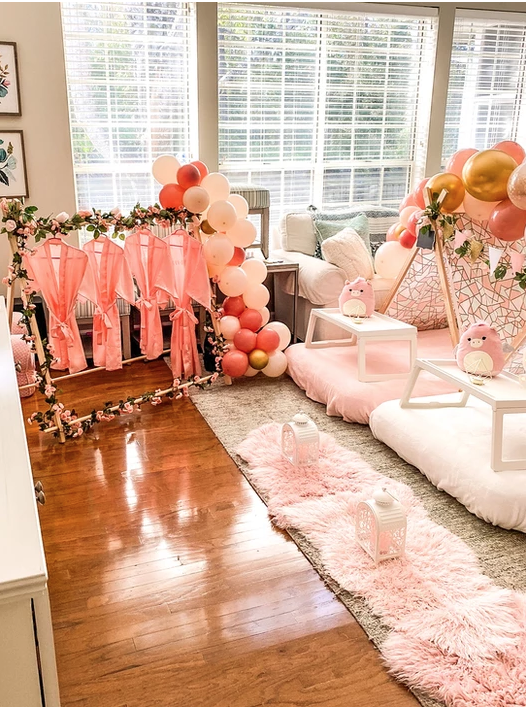 Desire + Vision Questionnaire - An in-depth goal setting set of questions that have incredible results

One Full Day together - You'll be amazed how much we cover! Strategies, practical steps and shortcuts to help you achieve your goals. If a 6-8 hour day together is too much for you. We can split the days up into 2 days instead.

A 45 minute follow-up call - Powerful, on-demand calls for when you need help removing roadblocks to get back on track and accelerating towards your goals.

A stack of Done-For-You Templates, Checklists, Scripts, Cheat Sheets & More - I'll share with you the behind-the-scenes tools I use to save you money and time in creating your profitable business.


LOGISTICS &
INVESTMENT:
Usually VIP Days are held during a Zoom Call. By arrangement, I am happy to come to you for a VIP Day in your location; travel and other expenses are at your cost. I usually work with one person at a time, but if you have a business partner or a significant other who is involved in your business, we can do a 2:1 session.
I offer no more than 4 VIP Days per month. This is a sustainable number of VIP Days for me to offer – they take a lot of energy, as I give you and make available to you all that I have – my skills, my expertise and experience, my background, my instincts, my recommendations (and reasons). That's an awful lot of power in your corner, in one power-packed day!
Could you and your business benefit from a VIP Strategy & Coaching Day? Get in touch and let's chat.