Sweet Dreams Sleepover Party Owners Strategy & Coaching Group. We teach sleepover party business owners how to create profitable businesses.
Learn Awesome Strategies & Receive Feedback on:
How to get started in the sleepover party industry

How to create effective automated systems

How to launch your business

How to get the sales and leads that you need to see consistent results!
Join Today to Jump Start Your Business!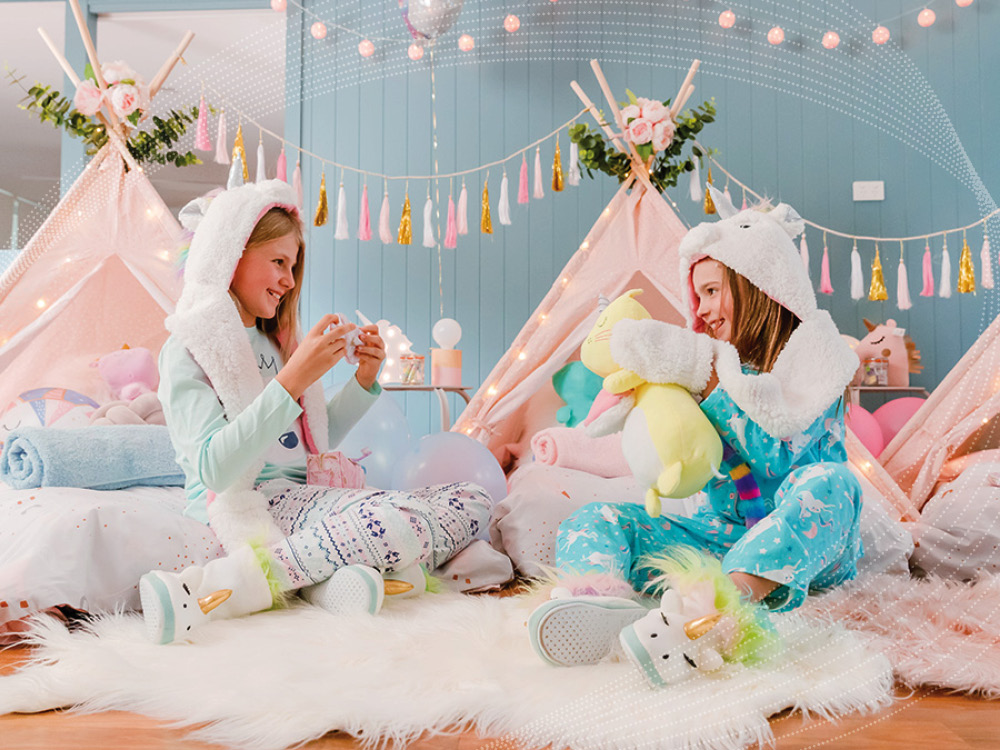 Learn How To Create
Your First Mock Up
Most entry level party planners have to search high and low for information and resources to get started! You will receive how-to videos, insight on the best supplies, practices, & advice on creating your first mock up, along with a community of other newbies who are interested in this right along with you!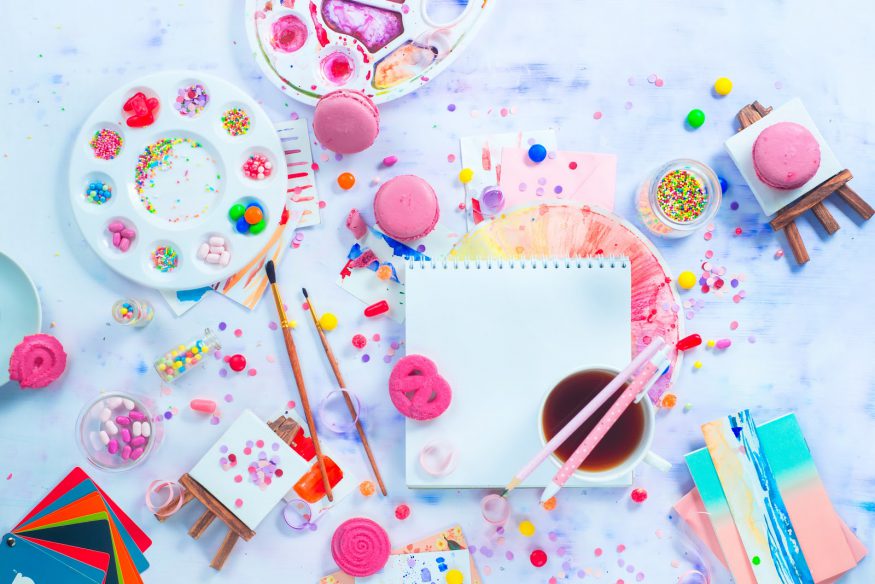 Learn How To Set Up Successful Processes & Systems on the Backend of your Business
Receive in depth information on how to set up your Contracts, Packages, Quotes, Invoices, Proposals, Pricing, & so much more! Learn how to set your business up for success that will help increase your sales and leads!
Learn How To Increase Sales & Build Consistency in Business
Learn strategies on how to put on your business thinking cap and get creative with your marketing so that you can drive sales! Learn free & paid methods of advertising effectively!
What makes the
Don't Sleep On Your Success
Course different?
Don't Sleep On Your Success is the first program of its kind that combines both building your sleepover business and also training you on the best business strategies for this industry with worksheets and previously recorded LIVE step by step video segments so that you can implement what you're learning immediately.
The end result? A gorgeous brand that not only looks gorgeous in photos, but is also displayed all across the board with your branding, messaging, and social media. You will also be leaving with so much knowledge on how to implement the best business practices no matter what business you are in!
We also make sure that you stay accountable throughout this journey by providing you with a way to plan and implement future projects and stay in alignment with your goals.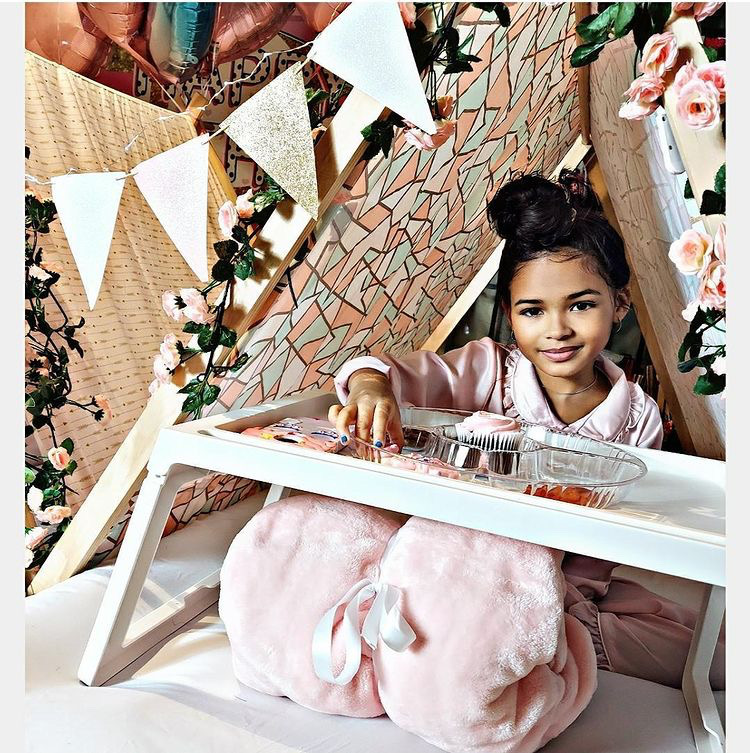 Here's what you get inside of Don't Sleep On Your Success...
Here's how it all breaks down...
Module 1: Receive a list to create your tents super easily without the annoying rocking most business owners have trouble with. Create Your Tent Mock Ups, Learn How to Sew your Fabrics, and Receive an Inventory List of a Sleepover Business Owners Faves
Module 2: Visualize & Create Your Business Brand so that you have a clear message for your potential customers.
Module 3: Learn How to Build A Proper Sales Funnel so that you can grab your leads attention and get them on your calendar!
Module 4: Learn How To Properly Price Your Parties so that your target audience immediately recognizes your offer.
Here's what Lianna J. said about our Don't Sleep On Your Success Course..
"
I just wanted to reach out to you to
express my gratitude
for everything you have helped me out with! I remember you reaching out to me when
I was so down and out
about my slumber party company.
I really was ready to give up! Now look at me!
I have a
website
, I am running
FB ads
, I
made tents
, learned about
honeybook
,
marketing
and so much more! I am beyond grateful for sharing any and everything with us in the group.
It is rare.
Most of the time people want to keep knowledge to themselves so
to have a mentor like you has been everything for me!!!
ONLY UP FROM HERE!
."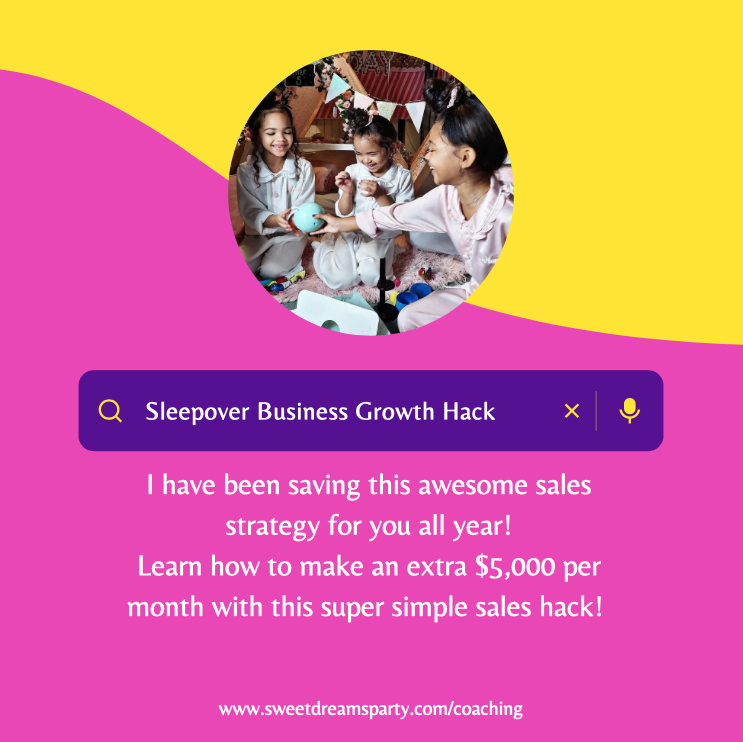 Learn How To Create Spectacular Promotional Videos
for Your Sleepover Party Business
Help convey the proper messaging to your target audience. Help them visualize the story with a captivating video about your sleepover party services. Give more context with super cool animated videos that you can learn within this course! Turn your Plain Jane videos and photos into an awesome experience that your future customers will be excited about and want to join in on!
WEEKLY LIVE Q&A SESSIONS
Our Course Offers Weekly Live Q&A Sessions to answer any questions that you may have in regards to your Event Business Journey!
Ask Any Question that you may need assistance with and we will assist in helping you complete that mundane task off of your to do list!
Join Us Every Wednesday at 7:00 PM EST
Choose Your Course
Click the link below to take a look at the course and mentorship options:
Check your inbox to confirm your subscription