Or, let me rephrase that…
What if, by the end of this course, you could add an additional $1,000+ in income that you can make money on over and over again?
Turn your life around and start making a profit doing something super creative and fun like party planning! Bring joy among the little girls and boys in your community on their special day! There is no greater reward than to see that you made someone's special day even more incredible!
If you want to learn how to create a profitable side business that actually makes you money over and over again
Keep reading…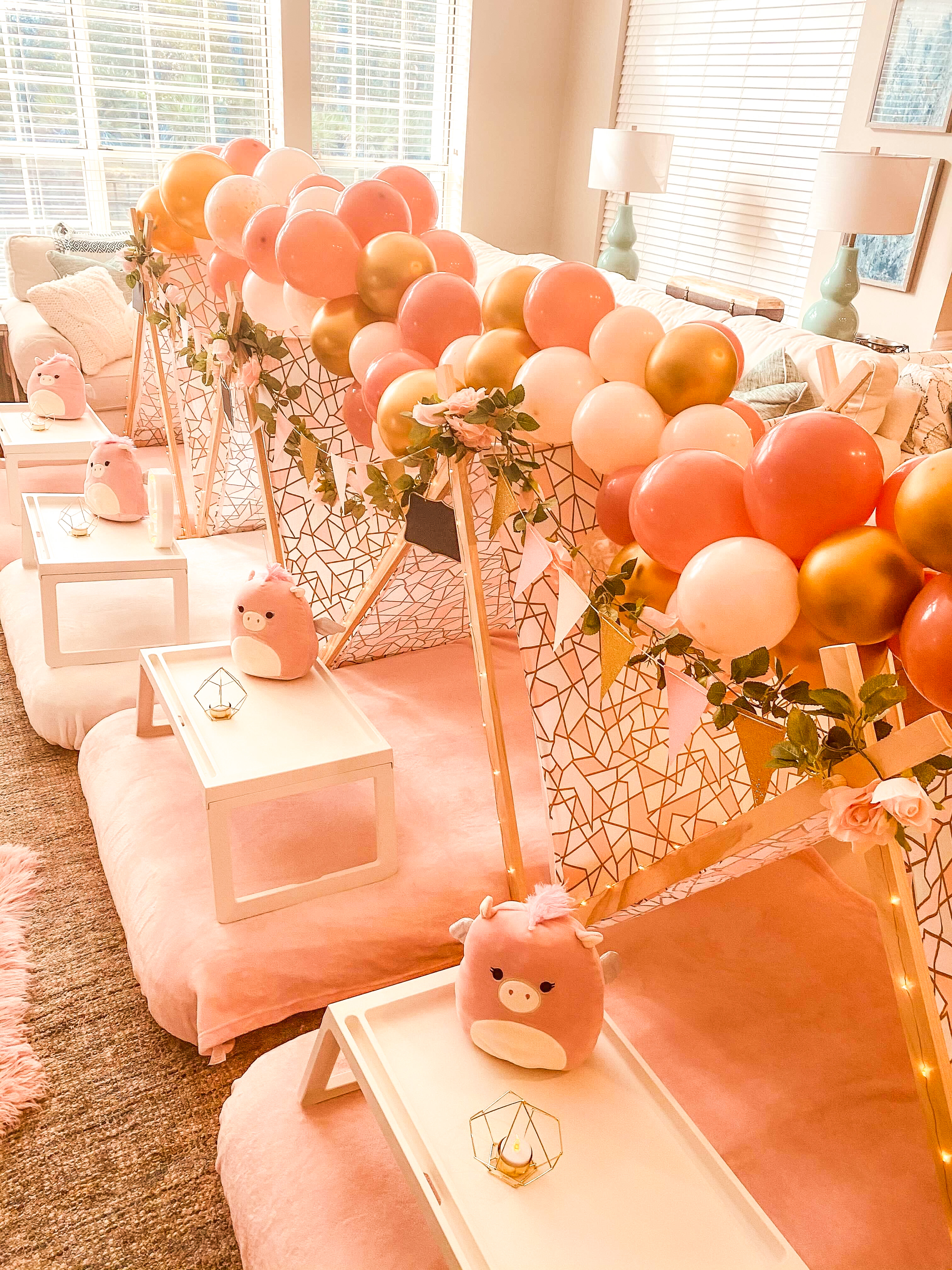 Imagine your dream business?
Imagine owning a Gorgeous Pinterest Worthy business... without the overwhelming stress, or lack of confidence to grow it.
What would happen?
Let me ask my crystal ball...

Make thousands of dollars per month with the right business strategy!

DO something that you truly enjoy and are passionate about that also lets you tap more into your creative side.

Create a side business that has the potential to make a profit over and over again on the same items.

Be the reason why a little girl or boy lights up the room with their smile because you provided these services that will make their special day awesome!.

Work in a business that is super flexible to your schedule and easy to start!



Here's the problem…
You know that in order to have a successful sleepover launch, you need to have a proper business strategy…
Don't Sleep On Your Success teaches you how to launch a successful sleepover business
It helps those who are wanting to start a creative and super fun side business but unsure of themselves and their ability.
It helps steer those who are super excited about investing in a new business, but need a helping hand with getting started.
It helps alleviate those who are unsure of their pricing. Unsure if people will gravitate towards their products/services.
Sleepover Party Owners Curriculum
(so much more added on this week)