Sleepover Business Goals Worksheet
Alrighty Then!
It's time to set some goals!
I would say make them realistic! But that would be silly! Make them YOURS!
We will be working on putting yourself & your business out there!
Don't be afraid to get crazy! These are your dreams and there's nothing crazy about that!
If you are feeling confident in your abilities, share your goals with the group, either in our Facebook Community Group or down in the comments below! You never know who you may inspire!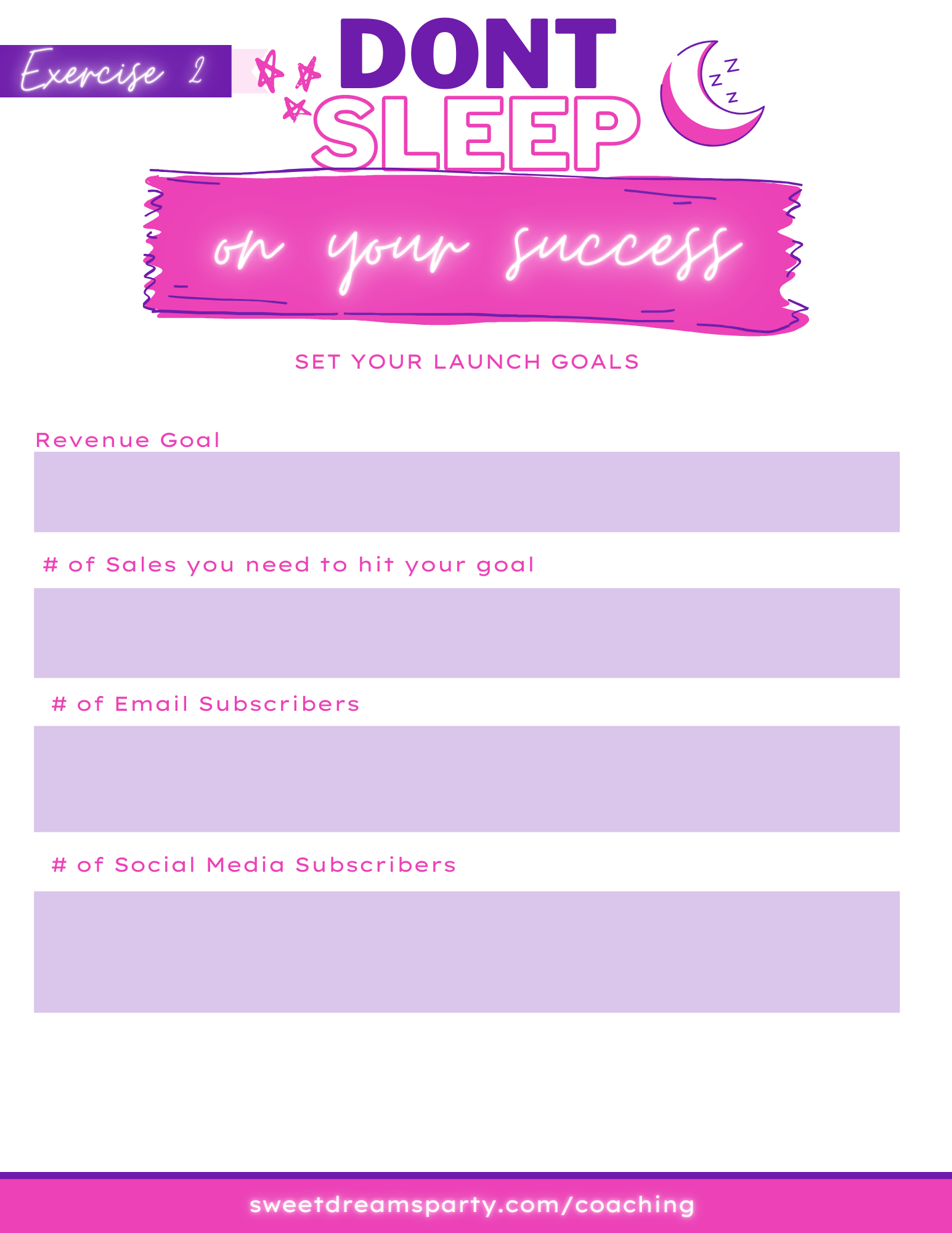 Complete and Continue